This site is in the process of being re-imagined.
Scroll down to see many things and please look at 365 Happy Days and the hundreds of other things here.
@jamespgilmourart on instagram or @jimmywaxhead if you prefer your art with a bit of an odd twist.
For sale enquiries contact jpg@jamespgilmour.com
---
Pam Gilmour/James P Gilmour


Paintings and prints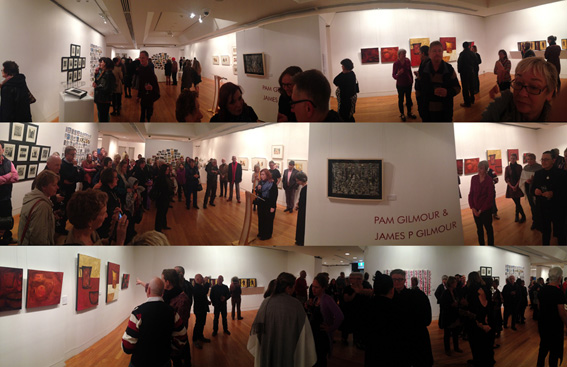 Click here to see documention of the show
What a great thing to get the opportunity to do! Have a show in the Regional Gallery with your mother...
Pam showed a suite of monoprints and they are really lovely and you can buy them for $400.00 mounted, just waiting for a frame. Please click on the link below... These are really worth a look...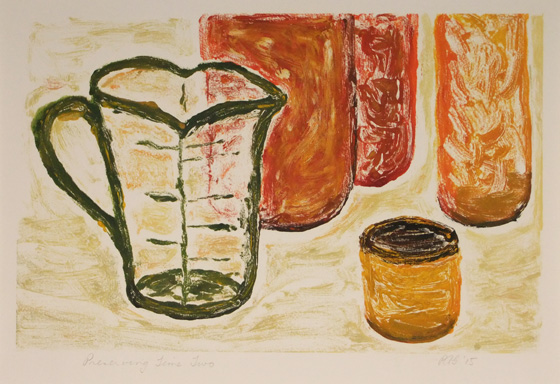 Click here for Pam's monoprints
---
Don't Look Now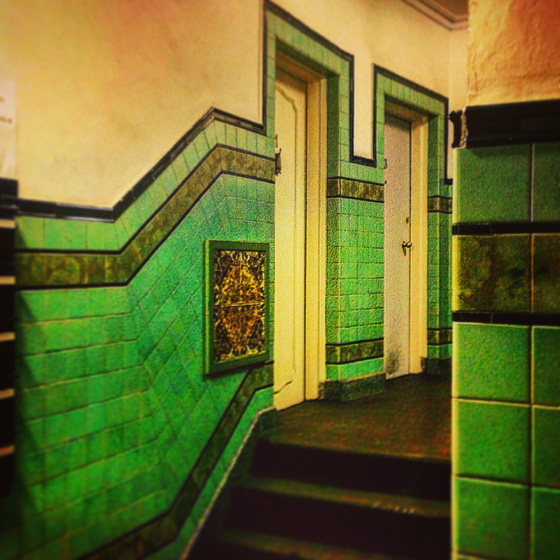 Hours before the raid
Then my lovely Danny Ooh Yeah had a show at esd gallery... So proud of him, his images are extraordinary have a look and judge for yourself
Click here for Danny's pictures
---
WALL INSTALLATIONS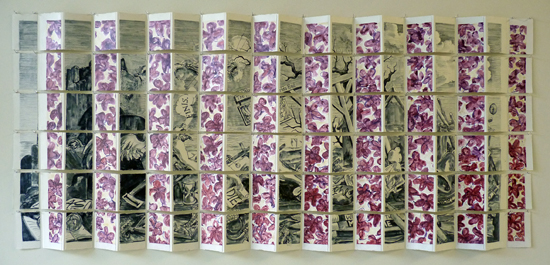 ,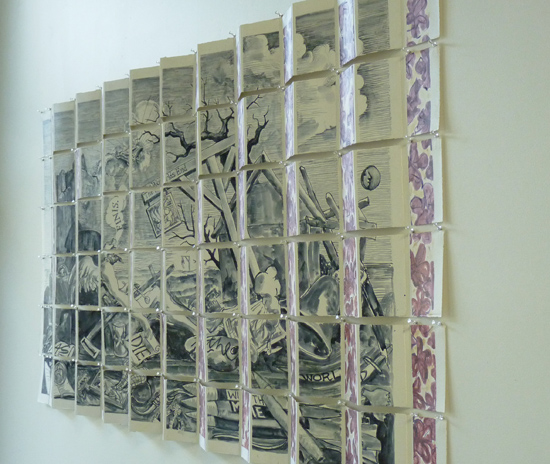 The Bathos
Definition: An abrupt transition in style from the exulted to the commonplace, producing a ludicrous effect
In 1764 William Hogarth got a cold and loudly proclaimed he was dying
When the cold progressed to his chest he annonced his final work ...
Tail Piece
or
The Bathos
and then he was committed to it.
Indeed it was his last work... he recovered from his cold and for the rest of the eight months of life he settled his affairs and revised old work
In this wall installation I follow earlier themes as 1991's Rake's Progress and 1995's box set,
The Analysis of Beauty
(AGNSW, British Art Library (V&A London), Monash University)
This accordian bound wall installation re-interprets Hogarth's original engraving to represent a playful duality to themes of grief, dread,war,death and hopelessness counteracted with all the vibrancy of 1960's style wallpaper, complete with weird purple flowers dancing... Oh the irony! Oh the Bathos!. .
inTexas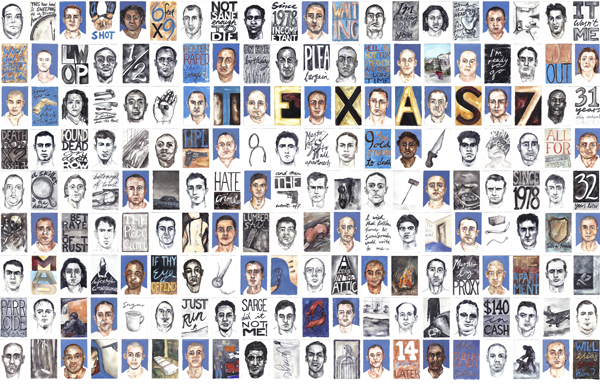 InTexas took 4 months to complete. I found myself strangely compelled to learn more and more about the inmates, always aware that as I was working late at night, they were sitting on the other side of the world in a 6 x 9 ft cell… I'm passionately against the death penalty. The very idea that the greatest punishment available is to be executed just makes no sense at all to me.
When I stumbled upon the Texas Department of Criminal Justice website I knew there had to be a work made. The site lists and updates executions as if they are television plots. There are currently 267 people on death row in Texas … well probably that's 266 now as just a few weeks ago Lester Bower, on death row for 31 years was executed. I just don't understand…
For scans of the panels click here
For notes on the panels click here
Subscribe to the mailing list
An occasional newsletter of things that may or may not happen